Buddhist Retreats
in Bordo
Bordo is a Buddhist retreat centre appreciated for its simplicity and special energy, for the silence during a good part of the year, and for the blessing given by the many realized masters who have visited the place.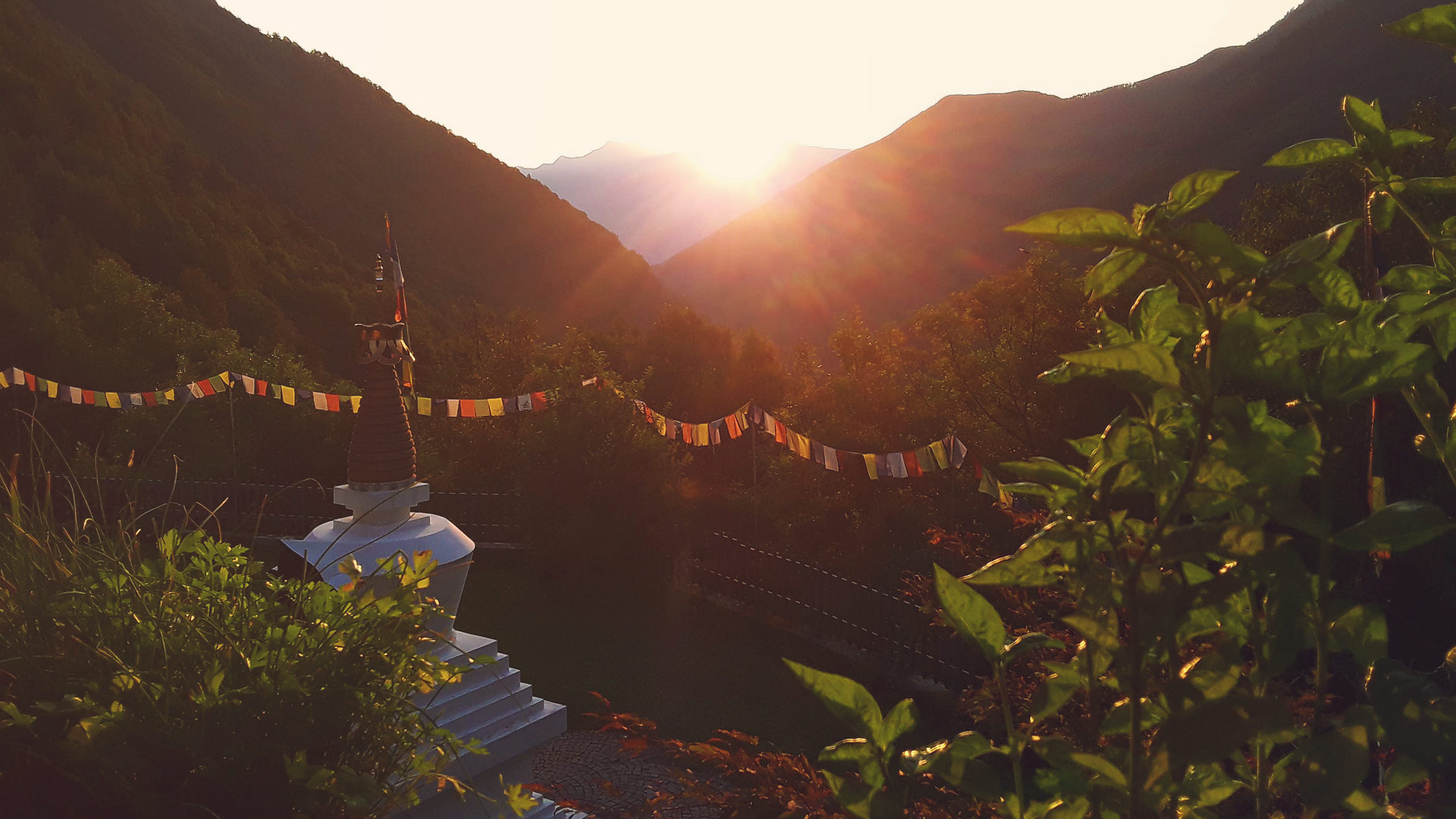 Intensive Individual Buddhist Retreats
To do an individual retreat at Bordo requires some retreat experience and a stable formal practice. A private retreat should last at least a week and allows us to connect more deeply with our own mind. To make this possible, we set ourselves time and space limits. At least 6-7 hours per day are devoted to formal practice. Short, mindful walks in nature can be included but we do not make excursions to the neighbouring villages or down into the valley. We also limit our exchange with other inhabitants of the village and avoid unnecessary conversation. One hour of help (Karma Yoga) is an important form of active Dharma practice. Our attitude is important right from the start. We begin with a benevolent attitude both towards ourselves and others with the desire to develop bodhicitta, the attitude of enlightenment, for the benefit of all beings.
For an intensive retreat we choose a simple lifestyle. It is important to plan the retreat and its structure in advance with a Lama or qualified teacher (e.g. 6:00-8:00, 10:00-12:00, 15:00-17:00, 19:00-21:00). At certain times there are teachers at Bordo who can support the retreat (see annual program). Please also discuss your retreat program with Tengye in advance and let us know what practice you would like to do. Tengye will organize your Karma Yoga to support the retreat.
In an intensive retreat we do not use our mobile phones or the Internet, except in real emergencies. It is possible to use Skype to communicate with the supporting teacher. Please book in advance.
To do a retreat at Bordo means to support the place through intensive practice. However, a donation is also necessary to cover the costs incurred and to contribute to the maintenance of the retreat area. The conditions for this can be agreed with us.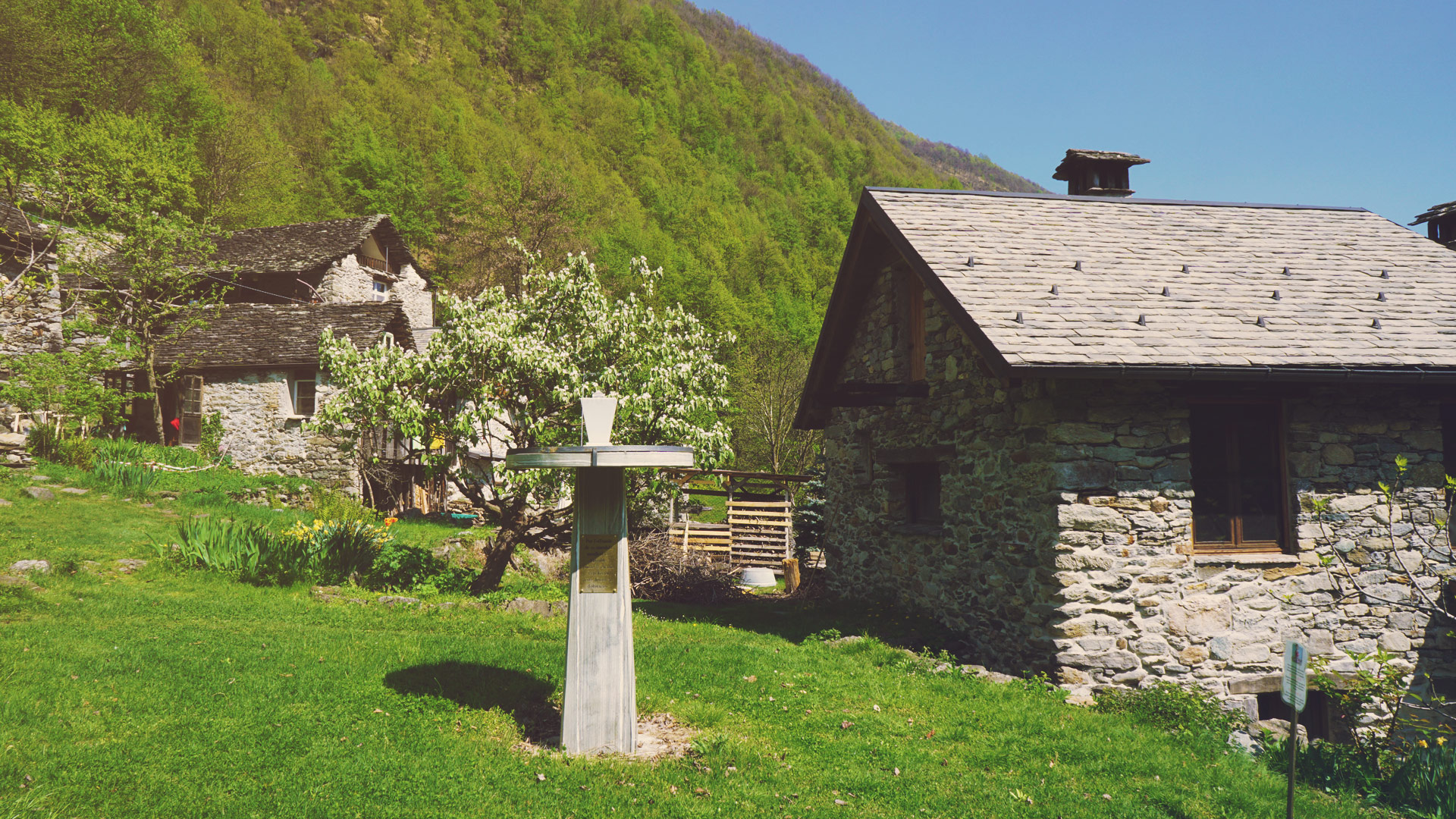 During the active season it is possible to eat on site with the other guests. It is also possible to prepare your own meals in the Dharma kitchen for a small contribution towards expenses. Participants are asked to keep the kitchen and sanitary area clean and to share the space with others in a respectful way.
Please leave all spaces as you wish to find them. We have no cleaning staff and it is good to remember that everyone who works at Bordo does so as an unpaid volunteer. You can express your appreciation for their commitment with your assistance.
In exceptional cases, with prior consultation, it is possible for experienced practitioners who know Bordo well to organise a retreat in the Winter. The conditions are very simple. Warm water cannot be guaranteed and the communal spaces, such as the kitchen and shower area, are also cold. Guest rooms can be heated with a wood stove. Please make a generous donation for the wood used, it is difficult to source.
Only the existing water boilers (750W) can be used, otherwise the electrical system will be overloaded and power interruptions will occur. For this reason, electrical heaters also cannot be used.
Before making an enquiry, please read the information in: Stay in Bordo and How to find us carefully.
For an intensive retreat, early registration at bodhipath@bordo.org is necessary as single rooms are not always available.
We wish you all the best for a rich and deep practice for the benefit of all beings.
If a full retreat is too intensive or you would like to support the centre with more activity, it is also possible to do a half retreat. Here we work half a day and practice in 2-3 sessions, preferably in the early morning and before midday. It is good to end the evening with another (short) practice. Participation in the joint evening practice is also a good fit here.
If you help for four hours a day, you only have to pay a contribution for the food. Please discuss with us in advance the conditions for the individual retreat.
Alternatively, those who do not yet have any retreat experience or would like to familiarize themselves with Buddhist meditation practice, combined with work in the center, may be interested in 'Meditation and Action', as described in the section Assistance on Site.